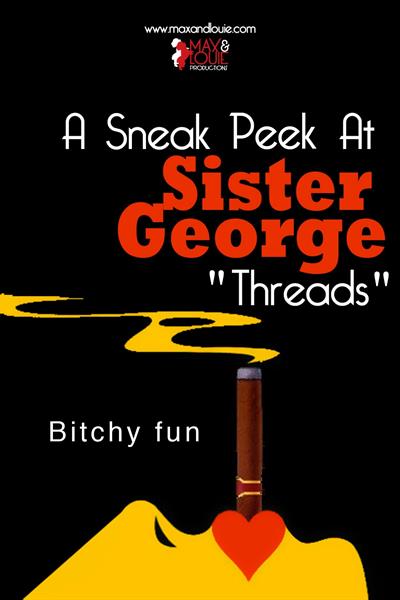 The era is the swinging 60s in London, a time of rapid, social, and political change. BBC Radio actress, June Buckridge (Sister George) is struggling to remain relevant in an England caught up in the cultural upheaval. Designer Cyndi Lohrmann has chosen to costume her in classic, functional, tweed suits as George is tough, practical, and uncompromising. She knows these classic couture pieces will outlast the current fads.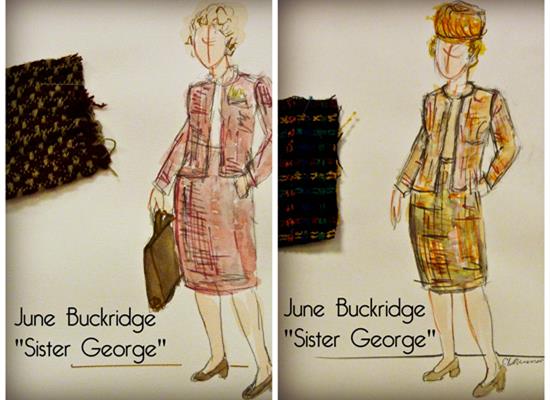 However, when George suffers a change of fortune and must confront the possibility of reinvention, an extravagant orange chiffon hat is defiantly donned to the surprise and delight of her spiritual advisor, Madame Xenia. Oh, did I mention she's got plenty of moxie? Damn the torpedoes, full speed ahead!
Cyndi has costumed Madame Xenia, the bejeweled, slightly mad, exotic clairvoyant in colorful Gypsy thrift shop attire, a tiered skirt, turban, and lots and lots of beads. Madame is the intrusive neighbor who lives upstairs from George and "Childie" and provides much of the comic relief.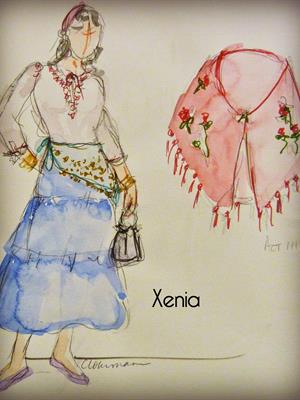 Alice "Childie" McNaught, George's lover, has a surprisingly youthful appearance for a woman of 30. In her frilly babydoll nighties, lacey underpinnings and Barbie ribbons, feminine, naïve "Childie" is the rudderless girl from the mod 60s. Her daytime wear is more hip and trendy, with pedal pushers and go-go boots, most likely bought on Carnaby Street. While she seems compliant and yielding, beneath the surface has a strong instinct for survival.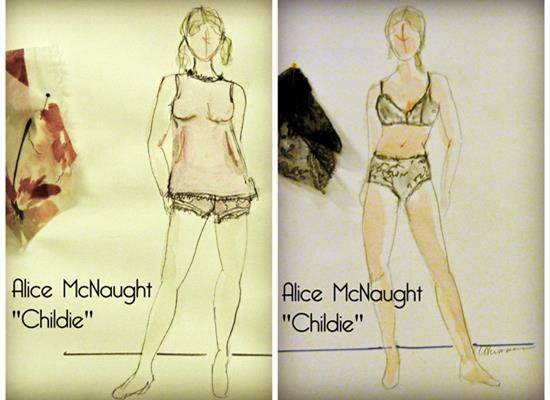 Mrs. Mercy Croft, the middle-aged, sophisticated, smooth talking BBC executive, wears the modern Mayfair chic silhouettes of the mid 60s. She's still a bit conservative in her hemline length and rigid, sturdy fabrics reflecting her clear thinking, business-minded, analytical side. If there is bad news to deliver, Mrs. Mercy is your kind of gal.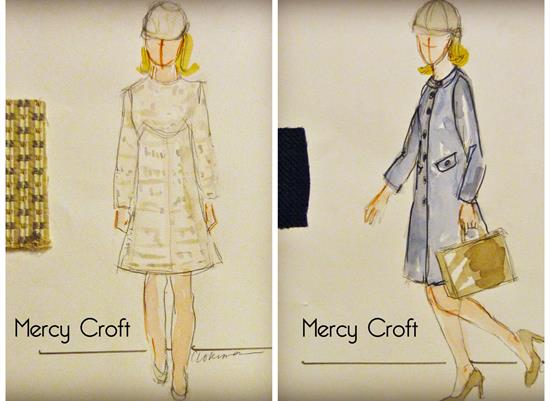 Cyndi beautifully costumed "Quills" by Doug Wright last year and enjoys a fruitful working relationship with director, Brooke Edwards, and Max & Louie Productions.